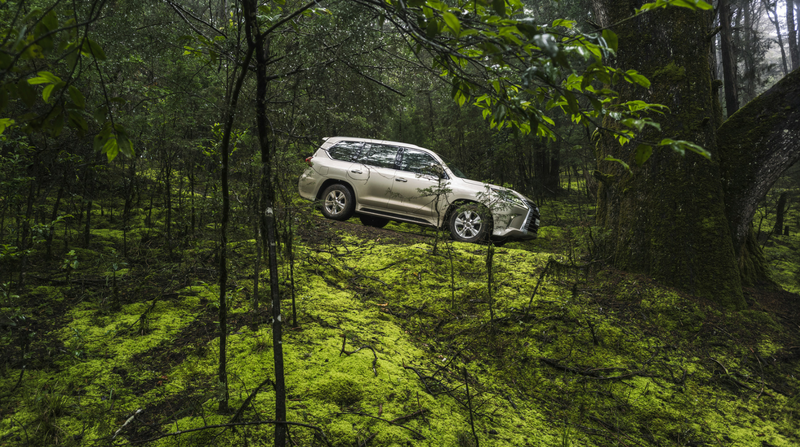 26 Sep 2017
India
Lexus India Commits Itself Towards A Greener India
Company announces to plant trees across India for every car sold
Mumbai/New Delhi/Bengaluru – 26 September 2017 – Lexus India announced a novel green initiative today aimed at moving a step closer towards neutralizing the impact of its carbon footprint in India. The programme entails planting trees across certain regions of India on behalf of each Lexus India guest, for every car sold in the country, effective August 2017. The trees have been planted as a step towards neutralizing the environmental impact of the carbon emissions generated by those vehicles. Lexus India's hybrid lineup features future-ready cars that are in-line with Lexus' vision of raising the bar for reducing our carbon footprint, and safeguarding the world for future generations. Guests who own the Lexus hybrid range are already a part of our endeavor towards environmental sensitivity, and building a cleaner, safer planet
The Delhi and Gurgaon guest experience centers along with the Chandigarh after sales service facility will plant trees at the periphery of Sitamata Sanctuary in Rajasthan, the Mumbai guest experience center will plant trees in Nimbora and Amravati in the state of Maharashtra , with the support of Grow-Trees.com while the Bengaluru guest experience center and the Hyderabad, Kochi and Chennai after sales service facilities will plant trees at Toyota Kirloskar Motor's manufacturing facility in Bidadi, Karnataka.
Akitoshi Takemura, President, Lexus India said, "This initiative is a significant milestone in Lexus' commitment to India since our launch in March this year. It is a commitment towards building a better planet for the future generations. Planting a tree enables us to mitigate the impact of carbon emissions. Additionally, involving our guests in this initiative fosters better living and building stronger communities that care for the environment."
"At Lexus, it is not just our cars that define us. It is also how our automobiles can shape a better tomorrow. We are dedicated to discover newer aspects of sustainability in order to maximize our contribution towards a cleaner and greener environment. We have ambitious environment goals globally and this green initiative in India is a special one as it also involves our guests in Lexus India's pledge to a better future," he added.
Lexus's belief in the hybrid technology featured in the cars can contribute positively. Lexus worldwide features a wider hybrid model selection than any other luxury automotive brand in the industry. The brand social responsibility project initiated by Lexus India in appreciation of Mother Earth further emphasizes the environmental benefits of driving a Lexus hybrid vehicle. Lexus' environmental efforts have grown out of a genuine respect and concern for the Earth's environment. Guided by a clear vision of sustainable mobility, the brand works on a global scale to minimize the impact of its operations on the environment.
About Lexus
Lexus' passion for brave design, superior quality and exhilarating performance enables the luxury lifestyle brand to create amazing experiences for its customers. Lexus began its journey in 1989 with two luxury sedans and a commitment to pursue perfection. Since then, Lexus has developed its line-up to meet the needs of global luxury customers in more than 90 countries.
www.facebook.com/lexusindia
www.instagram.com/lexus_india
MEDIA CONTACTS
Appaiah KB
Lexus India
+91 77609 90894