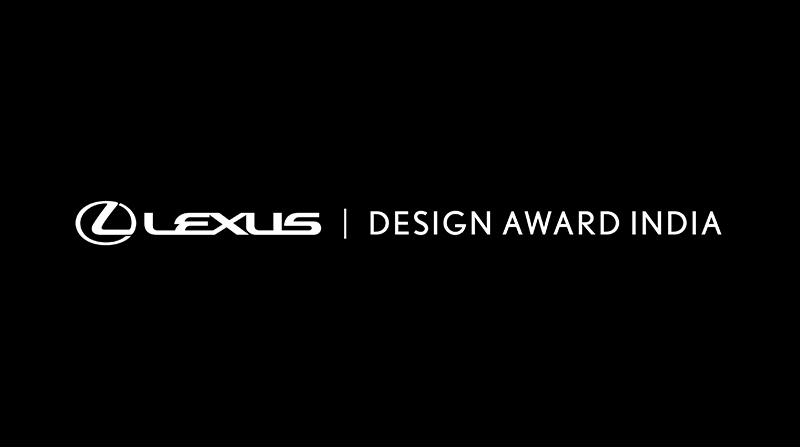 18 Feb 2018
India
LOCAL TALENT RECOGNISED AT LEXUS DESIGN AWARD INDIA
LOCAL TALENT RECOGNISED AT LEXUS DESIGN AWARD INDIA
Over 700 entries result in prizes awarded across 12 categories
Bangalore/Mumbai/New Delhi, India (19 February 2018) – Lexus handed out awards across 12 categories at the inaugural Lexus Design Award India (LDAI), having received over 700 entries in the first year of the awards.
Lexus announced the awards and issued a call for entries in December 2017. 707 entries were received with 268 from the professional design community and a hefty showing of 439 entries from students. Notably, Elephant Design Pvt. Ltd won the Grand Prix award for the Designer/Design House of the Year. The full list of winners is available in the Annex.
"We are absolutely thrilled with the outcome of the first Lexus Design Award India. The volume and quality of the entries surpassed our expectations. The entries truly reflected the spirit of imagination, craftsmanship and design on which the Lexus brand is built," said PB Venugopal, President, Lexus India.
At a ceremony held during the Association of Designers of India (ADI)-created Pune Design Festival, winners received a trophy specially designed by the renowned Michael Foley. Additionally, the winning design prototype will be displayed at Lexus Guest Experience Centers in Bangalore, Gurgaon, Mumbai and New Delhi. They will also receive additional exposure through Lexus India's social assets.
LDAI was judged by a panel of design industry luminaries, chaired by Neelam Chhiber. LDAI will be held annually and aims to bring to life Lexus' belief in the power of creativity to change the world and build a better future.
ABOUT LEXUS
Lexus began its journey in 1989 and has, since then, expanded its line-up to meet the needs of luxury consumers around the world. It is now going beyond its reputation for high quality vehicles with the integration of innovative technology, emotional exterior and interior designs, and engaging driving dynamics and performance. Lexus is the luxury hybrid leader, having sold over a million hybrid vehicles globally. Lexus vehicles are sold through a network of dealers who are committed to delivering exemplary guest experiences.
ABOUT ADI
ADI, Association of Designers of India, is a Not For Profit society with vision to be a world class network representing Indian Design community, creating an interface between design professionals, industry, education and policy makers.
Pune Design Festival is in its 12th edition since conception and is a flagship activity of ADI, Pune Chapter.
Details of ADI can be found at www.adi.org.in
ABOUT PUNE DESIGN FESTIVAL
Pune Design Festival has been organized every February since 2006 by the Association of Designers of India Pune Chapter. What's unique about the PDF is its process of co-creation: practicing designers and design professionals met to celebrate design, understand its impact and learn from stories of design change agents across all disciplines.
MEDIA CONTACT

Appaiah KB

Lexus India

+91 77609 9089

ANNEX
CATEGORY
WINNER
DESCRIPTION

Open Category

Indi Design

 

Project Title: Pool Magazine

Pool Magazine is a monthly magazine that focuses on Indian Designers, Design firms, Businesses, Arts and Crafts. Perhaps the only one of its kind in India, Pool has helped bring focus and attention to the Indian design fraternity 

 

Design for Craft

Saif Faisal Design Workshop

 

Project Title: Bidriware Collection

Saif Faisal works with the 700-year-old craft of Bidriware, infusing the traditional craft with new thinking and innovative designs. His work strives at designing products for urban consumers using this technique.

 

Textile Design

Toile Indienne

 

Project Title: Toile Indienne Collection

Toile Indienne attempts to honour the Indian tradition of storytelling through contemporary and classic fabric collections - inspired by the romance of India's history, crafts and legends.

 

Design Thinking

Greensole

 

Project Title: Greensole

Greensole upcyles the soles of high quality discarded sports shoes into trendy chappals and sandals. They help reduce waste and generate employment with their innovation

 

Furniture & Interior Accessories

Baro/Siddharth Sirohi

 

Project Title: Baro Furniture Collection

Baro's furniture embodies design influenced by the timeless mid-century modern movement, with particular attention to the balance between form and function.

 

Product Design

Design Directions Pvt. Ltd.

 

Project Title: iBreastExam

iBreastExam (iBE) is ergonomically designed and well suited medical scanner, that is designed to be easily used by the Community Health Workers. The form is friendly, non-invasive. The way it is held allows for a light touch on the breasts that translates into effective readings.

 

Packaging Design

Elephant Design Pvt. Ltd.

 

Project Title: Paper Boat range of fruit juices

With the packaging for Paper Boat fruit juices, the design team at Elephant aimed to create an experience similar to squeezing and sucking a fruit. The form was aimed at making the consumption experience playful and fun.



Design for Public Utility

Venkataramanan Associates

 

Project Title: Redevelopment of Church Street

The concept of the project is centered on re-imagining the character of the road; to create a social hub of food and festivities that meet international standards, where pedestrians are at the top of the hierarchy.



Jury's Choice Award

The Akshaya Patra Foundation

 

Project Title: Unlimited food for education

Akshaya Patra is the world's largest Mid-day Meal programme, providing wholesome lunches to over 1.6 million school children across India, every single day. They leverage technology, design thinking and innovative engineering to run their enterprise at this scale.



Jury's Choice Award

PBK Waste Solutions Pvt Ltd.

 

Project Title: Daily Dump - Making Waste Visible and Beautiful

Daily Dump has created a slew of segregation products, composters, books, services and more to help people reduce the amount of trash and waste that ends up in landfills.

 

Design House of the Year

Elephant Design Pvt. Ltd.

 

Project Title: Paper Boat range of fruit juices

With the packaging for Paper Boat fruit juices, the design team at Elephant aimed to create an experience similar to squeezing and sucking a fruit. The form was aimed at making the consumption experience playful and fun.



Best Student Project

Gowtham Reddy, NID

 

Project Title: Osmos - The Self Watering Planter

Gowtham Reddy, student of the National Institute of Design has attempted to create a solution to the problem of watering plants regularly without daily human intervention. His self-watering system can keep plants watered for a 15 day period without allowing mosquitoes to breed in the stored water